Medproanswers - $639 Annual Fee
Unlimited Medical Billing Q & As
Medical Billing Services Available
Full Credentialing|Practice Analysis - $3500
(Includes forms) On & off Site Training | Software and Billing S ervices
CLS Fee
The fee paid by Medical Provider to CLS in accordance with this Agreement (the "CLS Fee") shall be (____%) of the gross revenues received by Medical Provider from persons or entities billed by CLS regardless of when the Medical Provider receives such revenue. Upon termination of this Agreement, CLS shall retain the billing for 60 days and the right to collect all accounts billed previously after the termination of this Agreement and Medical Provider shall cooperate with CLS after the termination of the Agreement to assure CLS is properly paid this Fee. All fees are non-refundable.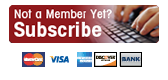 With an annual membership to Medproanswers.com, you and your staff will no longer waste precious time researching the internet or muddling through outdated or partial information in an effort to obtain correct solutions to your practice management, medical billing or insurance verification matters."
Save time and money by going directly to the source that has the answers to your questions.
With your annual membership of $639, you and your staff will be instantly connected to a team of professionals who are eager to assist you. You can be confident that the knowledge required to successfully manage your medical practice will be at your fingertips. With just a few clicks, you will receive answers to your critical practice management questions including Medical Billing, Risk Management, Doctor Credentialing, and other legal questions. We'll provide you with prompt answers and solutions---because we know you need those answers, fast.